A.N. Gujral Senior Secondary School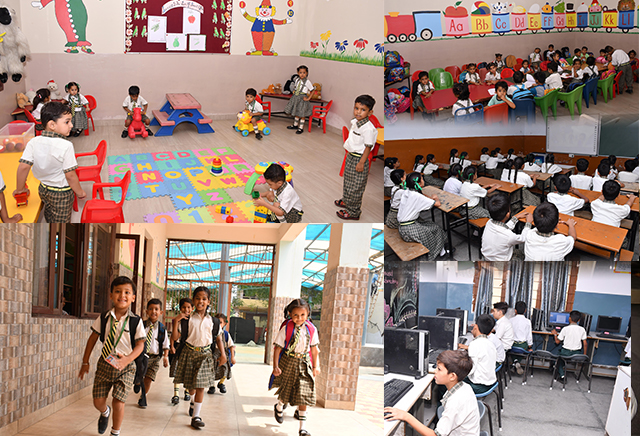 The sapling planted by Smt. Pushpa Gujral in memory of her husband has grown into a big, beautiful tree. The school, which began in 1979 in two small rooms, now has new buildings and spacious grounds, with science laboratories, a smart classroom, a computer laboratory, a library, music and dance rooms, and a separate Nursing wing. The school has over 620 students and is affiliated with Punjab School Education Board, Mohali. Co-curricular activities contribute immensely towards the holistic development of students. Mata Pushpa Gujral Scholarships are awarded to meritorious students.
The school motto – Satyamev Jayate, or truth alone triumphs – underlines the strong moral values that the school seeks to inculcate in its students. Students are encouraged to achieve their goals with sincerity, grit and determination. The school has a team of dedicated teachers who strive to bring out the best in their students. It facilitates the all-round development of its students by encouraging them to participate in extra-curricular activities including sports, music and art competitions, science exhibitions, and gymnastics.