Late Sh. Avtar Narain Gujral and Late Smt. Pushpa Gujral adopted this city as their new home in free India on their migration from Jhelum in West Punjab.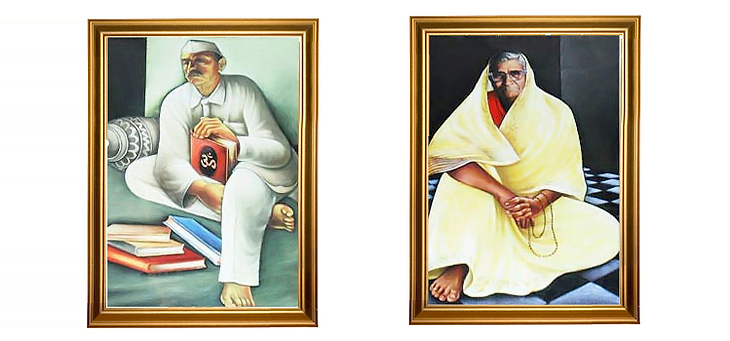 Partition of the country brought a great gift to Jalandhar in 1947.

Late Sh. Avtar Narain Gujral and Late Smt. Pushpa Gujral adopted this city as their new home in free India on their migration from Jhelum in West Punjab.

This couple had won name and fame as front rank fighters for freedom of India by making great sacrifices. Their home in Jhelum was a citadel on which patriots converged in time of need. The family had played host to a number of national leaders, the tallest among them including Pandit Jawahar Lal Nehru and Shrimati Indira Gandhi. Gujral House in Jhelum was like Anand Bhawan in Allahabad. Late Avtar Narain Gujral was an eminent lawyer. He sacrificed his thriving practice and courted imprisonment several times. Mata Pushpa Gujral also followed him in jail. She also became one of the great women freedom fighters of India on account of her dauntless courage, spirit of sacrifice, farsightedness and organizational ability.

This couple, instead of reaping and enjoying the material fruits of freedom, decided to continue their selfless work for the development and reconstruction of Punjab, which had suffered most in partition. Million had to be consoled and rehabilitated.

Gujral family plunged heart and soul into this humanitarian work. With their background and sterling qualities Late Avtar Narain could have aspired for high position of authority in the state administration and led a cozy life. Instead, he continued his life of self denial and social service and founded a unique institution by the name of Nari Niketan in Jalandhar for the welfare of needy women and discarded and helpless children, brought them up and settled them in life. Mata Pushpa Gujral gave them the care and affection of a mother. This unique institution is a household name in Jalandhar and has been visited by successive Presidents and Prime Ministers of India and also the highest in the administration of Punjab over the years.

The sight of Mata Pushpa Gujral living all alone in Jalandhar away from the Delhi based sons for the care and service of the inmates of Nari Niketan and denying herself all the comforts of plentiful life, in her late eighties, with falling eye sight would move anybody to tears. Leaving Shri Inder Kumar Gujral, the then Union Minister and Indian Ambassador to U.S.S.R. and Shri Satish Gujral, a world renowned artist, behind she made Nari Niketan her home and its inmates her children.

Full of honors and at ripe old age, Sh Avtar Narain Gujral and Mata Pushpa Gujral passed away in 1979 and 1988 respectively. They have created a great institution for us to rear and develop. Their noble souls pervade the precincts of this institution and inspire all, concerned with Nari Niketan.

A model high school after the name of Late Shri. Avtar Narain Gujral has been added to the institution, mainly for the benefit of weaker sections of our society. It is proving immensely useful.

The intake of discarded children, particularly males, has dwindled on account of the changed social condition.

The management under the able guidance of Shri. Naresh Gujral (M.P - R.S) is working hard to maintain and increase its area of service.